Family Confronts Driver Who Killed 9-Year-Old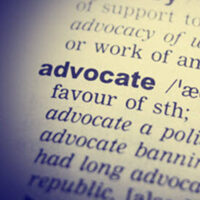 The family of a nine-year-old who was killed in a drunk driving incident confronted the individual who is being charged in her death. Ulises Mora held his head down and refused to answer questions from the media or look in the direction of the Carro family who lost nine-year-old Keilani. The family showed up in purple t-shirts with Keilani's picture on them to drive the point home. It was their first chance to see the man whose recklessness resulted in the death of their beloved daughter, niece, and sister.
Vanessa Carro, Keilani's mother, said that she started shaking and then felt physically nauseous after laying eyes on Mora. It was the first time, she said, that she ever lied eyes on Mora in person.
What Happened? 
Altamonte Springs police say that Mora was driving around in his Porsche drunk on March 29th when he slammed into the back of Carro's vehicle while they were making a left-hand turn. Vanessa recalls that the car spun out. Her husband was slumped over after being knocked unconscious. She turned around to check on her kids but found that they had been ejected from the vehicle. Her car had split in half.
She found her son under the bushes. He had broken his arm and shoulder. Several of his teeth had been knocked out. Her daughter was 277 feet away from the crash site. She was dead at the scene.
Mora was charged with DUI manslaughter. He could face a mandatory minimum of over ten years in prison with a maximum fifteen-year sentence not off the table. Meanwhile, court hearings in the state's case against Mora have been moving forward slowly. Mora was charged in Keilani's death about a month after the accident. It usually takes that long for blood alcohol tests to reveal whether or not the driver was legally drunk.
During the hearings, Mora didn't show up, electing to send his attorney instead. He was ordered to appear after being charged with five additional charges. The article makes no mention of what those are.
What Will Happen to Mora? 
Much will depend on whether or not Mora has been charged in the past with DUI. Judges have the option of enacting downward departure sentences in cases where an individual has been charged with DUI manslaughter but has no prior arrests and other aggravating factors were not present. If convicted, however, Mora will spend at least four years in prison even with the downward departure.
Mora can also face civil penalties from the family who can sue him for wrongful death. A criminal conviction will bolster their efforts and men driving Porsches don't typically qualify for Chapter 7 bankruptcy, so he may be on the hook for a multi-million-dollar settlement or verdict as well.
Talk to an Orlando, Florida DUI Attorney 
If you've been charged with DUI in the Orlando area, FL DUI Group can help you mount a reasonable defense to the charges. Obviously, these charges are very serious and have very serious consequences, especially when someone else is injured or killed. Give our Florida DUI defense attorneys a call and we can help prevent you from being overcharged.
Resource:
fox35orlando.com/news/family-faces-man-accused-in-dui-crash-that-killed-9-year-old-girl
https://www.flduigroup.com/drunk-driver-smashes-into-ocso-patrol-cars/