Driver Arrested After Crash Into Popular Bar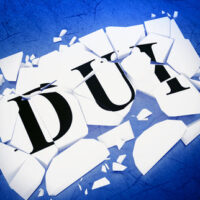 A popular bar was severely injured after a drunk driver plowed into it in September causing major property damage. The driver was arrested for driving under the influence causing serious bodily injury, and DUI with property damage. Both are enhanced penalties for the unintended consequences of driving under the influence of alcohol. They both allow the state to convict someone to prison time, and both allow the state to place liens on the defendant's finances to repay debts owed to the victims.
In a case like this, it is highly unlikely that the defendant will have a large enough insurance policy to cover medical expenses and property damage. In many cases, a civil defendant is allowed to discharge the judgment in bankruptcy. However, Florida rules prevent the discharge of DUI-acquired debts in bankruptcy meaning that the judgment will remain on the defendant's record until it's either paid off or he dies.
The accident 
Police arrived at the scene to find a vehicle inside of a bar and a large group of people standing around it. The defendant remained at the scene of the crash, to his credit. Police noted that the defendant appeared impaired, and arrested him for DUI. Four people were taken to the hospital with non-life-threatening injuries. However, one woman sustained a deep cut to her face that will likely cause permanent scarring.
DUI causing serious bodily injury 
Typically, the Florida courts allow for DUI with serious bodily injury charges to be filed in case of broken bones, permanent impairments, or mutilation injuries. In this case, a victim sustained a deep cut to her face which could leave a permanent scar. That means that the situation will trigger a DUI with serious bodily injury charge, although that charge could be dropped as well. None of the injuries were life-threatening, but the driver will be on the hook for medical expenses. A defendant who sues for pain and suffering damages against facial scarring will generally win, especially when it's a woman who isn't going to think it makes her look tougher.
So, the allegations are a bit on the cusp of triggering a serious bodily injury enhancement. A defense attorney representing the defendant would certainly try to argue that the injuries weren't serious enough to trigger the enhancement. So, there may be some wiggle room for a plea bargain, but this man put a lot of good people in danger, so the courts are going to take this very seriously.
Ultimately, he may not face prison time, but the debt will hang over his head until it is repaid and the price will be high. His license will be suspended indefinitely, and he will be required to go on DUI probation.
Talk to an Orlando DUI Attorney Today 
FL DUI Group represents the interests of Orlando residents facing DUI charges. Call our Florida DUI defense lawyers today to schedule an appointment and we can begin discussing your options immediately.
Source:
fox35orlando.com/news/driver-arrested-for-dui-after-crashing-truck-into-hideaway-bar-injuring-4-court-records-sho