Richard Sherman Pleads Not Guilty To DUI, Other Charges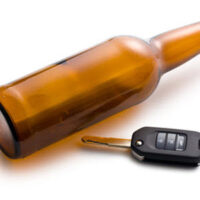 Richard Sherman pleaded not guilty to five misdemeanors related to DUI in Seattle. The embattled star has a reputation as a trash-talker, but his conduct off the field has seldom been an issue. Sherman acknowledged that he's been struggling with his mental health, asked the court and his fans for patience, and expressed remorse for his conduct. Sherman has been charged with DUI, two domestic violence charges, and resisting arrest.
Sherman was released on his own recognizance but there will be restrictions on his driving, his access to drugs and alcohol, and he won't be able to have any weapons in his home. Sherman is in a difficult position professionally because he is a free agent and his conduct is governed by NFL rules. If he is convicted, he could face a suspension which would hamper his prospects of signing with another team.
What happened? 
An altercation broke out between Richard Sherman and his father-in-law which resulted in the father-in-law pepper-spraying Sherman. There were also hints that Sherman attempted to "burglarize" the home. There was damage done to the front door, allegedly, but Sherman never gained access to the home. Police were called as Sherman was attempting to gain access.
Later Sherman drove his vehicle in a construction zone and was reported by a construction worker. When police caught up with him, they informed him that they had probable cause to issue an arrest, which Sherman was not happy about.
Sherman is the VP of the Players Association Committee and one of the top cornerbacks in the NFL. The NFL investigates all criminal complaints against its players and could issue a suspension. If so, that would drastically reduce Sherman's value in free agency as teams scramble to fill roster spots. Sherman would likely face a 4-game suspension meaning that any team that signs him would be without his services for the first four games of the season.
Nonetheless, the criminal complaint against Sherman is paper-thin and depends heavily on the testimony of relatives. Sherman's conduct upon arrest will also be an issue for the NFL star.
Like many stars right now, Sherman is dealing with mental health issues and stated in court that he is committed to dealing with these issues and getting the help he needs. This is an adequate defense to certain charges, especially when no other defense is available. However, those who plead such a defense and later are charged with committing a similar crime under similar circumstances tend to face the full weight of the law. Sherman will be required to commit to his treatment plan and report back to court with his progress.
Talk to an Orlando DUI Attorney Today 
If you've been charged with DUI in Orlando, you need a skilled Florida DUI defense attorney to handle your case. Call FL DUI Group today to discuss your situation in more detail and allow us to begin building your defense today.
Resource:
espn.com/nfl/story/_/id/31816786/richard-sherman-arrested-domestic-violence-charge-denied-bail