Two Men Die in Work Zone Accidents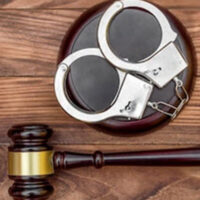 Two crashes in Hillsborough turned fatal last month. One man, 62-year-old Mike Brown, was struck when he was putting up the finishing touches on a guardrail that had just been installed. Another man, 45-year-old Todd Michael Brown (no relation), was killed when he was painting the lines on the street. Both men died in clearly defined construction zones. Both drivers who killed the construction workers were charged with DUI manslaughter.
Defendant One 
The first defendant is a 55-year-old man from Hillsborough. His Kia Rio was driving in the right-hand lane when Michael Brown was installing the guardrail. According to witnesses, the Kia Rio veered into the shoulder striking Brown hard enough to send him over the overpass. A sign Brown was about to install was on the overpass alongside one of his shoes. Investigators say the vehicle was going 83 mph when it struck Brown. When the defendant got out of the vehicle, witnesses said they observed him getting out of the vehicle and laughing, saying that he had fallen asleep.
The defendant later told police he'd taken an Ativan and drank some liquor before getting into the vehicle. He refused to submit to chemical testing. He is charged with DUI manslaughter and vehicular homicide. He will also face consequences for refusing to submit to testing. This will be his third DUI conviction. The defendant is being held without bail.
Defendant Two 
Road workers noticed a loud noise and another was almost struck when they saw Todd Brown propelled past them in the air. They followed the Ford for a quarter-mile before one of them placed their vehicle in front of the Ford. The driver, a 29-year-old man from Seffner, then offered one of the road workers money to give him a ride to Brandon. Later, his BAC was discovered to be .150 and .151. This defendant is charged with DUI manslaughter, vehicular homicide, and leaving the scene of a crash involving death or injury. He has a prior criminal record for theft and burglar and in 2011, he was convicted of reckless driving and leaving the scene of an accident.
DUI Manslaughter vs. Vehicular Homicide 
In these cases, DUI manslaughter has been charged alongside vehicular homicide, which is something you don't tend to see all that often. However, when it's state workers doing work for the government who are killed in construction zones by careless drivers, the families left behind become a part of the equation. So there is a strong desire to stack charges.
In this case, DUI manslaughter and vehicular homicide both have 15-year maximum sentences that can be doubled when aid is not rendered at the scene. This means that the second defendant is facing 30 years in prison and has no hope of qualifying for a downward departure sentence given prior convictions.
Talk to an Orlando DUI Attorney 
Have you been arrested for DUI? Call the Florida DUI defense attorneys at the FL DUI Group right away to protect your interests and your rights as you navigate the criminal justice system.