Can You Drink While On DUI Probation?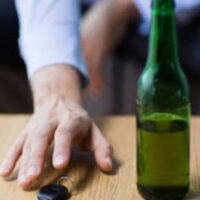 A lot of folks ask this question, which is why we decided to make a blog post out of it. It's certainly true that someone who has just been convicted of operating a vehicle while under the influence and sentenced to probation is in the wrong headspace if they're wondering whether or not they're allowed to drink. They're certainly not taking their obligations to the state as seriously as the state is taking the situation. And this can be a problem.
However, the terms of your probation can be different in every case. While all defendants will have to meet the same set of requirements, their probation officers have a great deal of discretion when managing their cases. As part of your DUI probation, the judge may require that you don't drink alcohol or use drugs. However, there is no requirement that the judge prohibits you from using alcohol. That means that in some cases, those on DUI probation will not be required to abstain from alcohol.
Understanding drinking restrictions on probation 
In every DUI case, the judge will impose an order not to use illegal drugs or drink alcohol to excess. What constitutes excess is quite subjective. In other DUI cases, the judge will require the defendant to abstain from alcohol entirely. In cases where a defendant is required to undergo mental health or substance abuse counseling, they will be required to meet specific treatment goals throughout the course of their probation that have the force of law behind them.
In many cases, the way you plead your case can impact whether or not you can use alcohol. In several DUI cases, a defendant can admit that they were operating their vehicle under the influence, but are currently struggling with addiction problems and cannot manage the situation on their own. In exchange for leniency, the court can force the individual into treatment for their addiction problems. In such a case, an individual who begged for leniency on the basis of a health condition would be required to meet treatment goals throughout the probation period.
Should you drink while on DUI probation? 
Chances are good that if you're on DUI probation, it's largely because you lost control while drinking. Nowadays, it's a simple thing to call for an Uber if you can't operate a car and the costs are relatively low as well. Courts have little patience for those who misjudge their limits or otherwise behave recklessly. Since there is precedent for a DUI defendant having problems controlling their alcohol consumption, drinking during your probation is not advised. It would be best to avoid bars or parties, and if you do drink, drink at home.
Another thing to consider is that probation officers will show up at odd hours to check on you. While they may not begrudge you a couple of beers after a long day of work, they probably don't want to walk in your kegger. So the rule is to be careful and smart and avoid mistakes that place your probation in danger. Elsewise, you could be facing the statutory maximums for your DUI case.
Talk to an Orlando DUI Lawyer Today 
If you're facing DUI charges or concerned about the terms of your DUI probation, call the Florida DUI defense attorneys at the FL DUI Group today to discuss your concerns in more detail and way your options with a compassionate advisor.