Deputy Suspended for Second DUI Arrest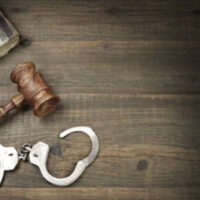 A man was pulled over after he was found driving his truck on the wrong side of the road. The police quickly discovered that Aaron Chavez, a Volusia deputy, had been arrested the prior year for another DUI. Deputies say that Chavez ran a red light and was swerving his vehicle all over the place before coming to a stop.
Chavez will now face charges of DUI, failing to submit to a sobriety test, driving on the wrong side of the road, failing to stop for a red light, and violating restrictions that had been placed on his driver's license. In March of last year, a deputy found Chavez parked in a turning lane. When asked what he was doing there, Chavez appeared to show signs of intoxication. Chavez denied having drunk any alcohol but refused to submit to a breath test in that incident either.
Chavez pleaded no contest to a charge of reckless driving, also known as a "wet reckless", a plea agreement reached to reduce DUI charges to reckless driving charges. After the first incident, Chavez was moved to courtroom duty while the charges against him were pending. He was later placed back on patrol. Chavez finds himself once again suspended as Internal Affairs will take over the investigation.
The Situation is Not Good for the Police Officer 
Essentially, Chavez played the same card in both situations. By refusing to submit to a breath test, he ensured that his license would be suspended for a year. However, the prosecutor saw fit to reduce the charges to a wet reckless, likely because Chavez was a police officer with connections to the department. In most cases where an individual refuses to submit to a breathalyzer test, it renders them ineligible for Florida's diversion program. As a police officer, Chavez would have known that. However, since he was a police officer, he was able to negotiate a deal that would not have been extended to the general public. Then, he did it again.
Essentially, the State of Florida wants to incentivize individuals to submit to chemical testing. The law is fuzzy when it comes to forcing people to submit blood or breath samples. In cases where an individual has been involved in a serious accident, blood is usually taking at the hospital under the pretense that it is required for screening purposes. In cases of death or serious injury, blood may be drawn regardless of the consent of the individual.
For all intents and purposes, refusing to submit to a breath test means your license will automatically be suspended, you won't qualify for diversion programs, and your leverage to negotiate a reduced plea will be diminished. However, before you are required to hand blood or breath samples over to police, police must have placed you under arrest.
In other words, if you're not under arrest, then you still have a right to refuse. Once you're under arrest, implied consent means that you cannot refuse or, if you do refuse, the law can charge you with refusing.
Talk to an Orlando DUI Attorney Today
 If you're facing charges of DUI, call the Florida DUI defense attorneys at the FL DUI Group today and allow us to prepare your defense for these charges.
Resource:
clickorlando.com/news/local/2021/03/05/volusia-deputy-accused-of-driving-on-wrong-side-of-road-during-second-dui-arrest/