Florida Man Faces DUI Manslaughter for the Death of His Son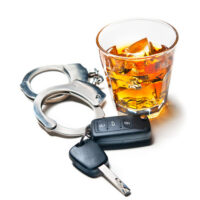 A Florida man is facing two counts of DUI manslaughter after causing an accident that killed his son and a 70-year-old man while under the influence of alcohol. The man veered into oncoming traffic on a two-lane road striking an SUV head-on. The driver of the SUV was killed and so was the suspect's son. The driver will face two counts of DUI manslaughter and one count of DUI with serious bodily injury unless his other son also dies. He is currently in critical condition.
On top of the two counts of DUI manslaughter and the one count of DUI with serious bodily injury that could turn into a third manslaughter charge if his son doesn't survive, the man is facing charges related to aggravated child neglect and child neglect.
Taking a Look at the DUI Manslaughter Charges 
The article states only that the man has been charged with manslaughter for two DUI deaths. It does not comment on the quality of the evidence against him, but we can safely assume that blood samples were taken at the hospital to determine whether or not he was intoxicated. It is typical in crashes like this for the driver to fall asleep at the wheel. However, if the reason they fell asleep had to do with drugs or alcohol, they can be convicted of DUI-related crimes. We just don't know what the suspect's BAC was at the time of the accident.
Let's say that his BAC was something like .06 and he fell asleep at the wheel due to some other legitimate cause. In this case, the prosecution would have to prove that his BAC was above the legal limit or they would not be able to charge him DUI manslaughter. They may be able to charge him with negligent homicide, reckless endangerment, and a host of other crimes, but DUI manslaughter would not be among them.
That would be good news for the man. DUI manslaughter has an automatic sentence of at nearly 11 years absent grounds for a downward departure sentence. Even if the court sees fit to diverge from the standard sentencing guidelines, the defendant faces a mandatory 4-year sentence that cannot be reduced. That means the defendant will face at least 8 years behind bars for the two deaths plus any sentence related to child endangerment or neglect. He will also face charges related to causing serious bodily injury to his son. If his son dies, he would face a minimum of 12 years, a maximum of 45 years, and a likely sentence of no less than 20-30 years. And he gets to live with the fact that his irresponsibility cost the life of his son.
Talk to an Orlando DUI Attorney Today 
FL DUI Group represents those who are facing charges for DUI. Call our Florida DUI defense attorneys today to schedule an appointment and we can begin preparing your defense immediately.
Resource:
orlandosentinel.com/news/florida/os-ne-polk-fatal-crash-winter-haven-driver-charged-20201213-ybmzucr6rvdvbdhowleuufjetm-story.html