Drunk Driver Smashes Into OCSO Patrol Cars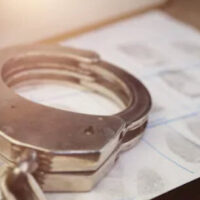 Thirty-four-year-old Steevens Cherelus was arrested after sheriff's deputies say he drove his vehicle into two Orange County Sheriff's Office patrol cars. The crash occurred in the wee hours of the morning at around 3:30 a.m. Police were directing traffic after another accident happened on the same stretch of interstate. Cherelus was driving a white Mercedes. One of the patrol cars still had two deputies inside. Both of these individuals were taken to the hospital, but it's unclear if they sustained serious injuries. The other vehicle also had a deputy inside and police report that he suffered very minor injuries.
Deputies reported the Cherelus smelled of alcohol and that his speech appeared to be slurred. Cherelus refused to submit to a roadside breath test or a field sobriety test. He was charged with DUI, but depending on the severity of the injuries suffered by officers in the crash, he may be facing more charges.
Did Cherelus Do the Right Thing by Refusing to Tests? 
This is probably going to go against what you were taught in driver's school, but submitting to field sobriety tests is not in your best interests. Roadside breathalyzers are a different story. Under Florida's implied consent law, you must submit to a chemical test if you are under suspicion of driving while under the influence of alcohol. If you refuse to take this test, your license can be immediately suspended.
You are not required to submit to a field sobriety test by law.
Refusing a Breath Test 
You may refuse a roadside breathalyzer test up until the point that you are arrested or have been read the implied consent notice. If you refuse the breath test after either of these, then your license can be suspended and you can face additional repercussions for refusing. If you've been arrested, failure to submit the test can be a costly mistake. You cannot only still be convicted of DUI, but you will not be eligible for any diversionary programs offered by the State of Florida.
So in these cases, you're better off submitting to the roadside breathalyzer test and then fighting the results with the help of your DUI attorney.
The science behind breathalyzer tests is not rock solid. In fact, it's scientifically dubious and relies on an equation that translates breath alcohol into blood alcohol. The only scientifically accurate means of testing the blood alcohol content of a driver is to test their blood itself. If you take the test and then let your DUI attorney argue for how tests in these cases can produce false positives, you are in a stronger position legally than you would be if you refused to take the test. But make sure that you've been arrested first.
Talk to an Orlando DUI Attorney Today 
If you're pulled over for DUI in Florida, you should submit to a breath test only after you've been arrested. For more information on how the Florida DUI defense attorneys at the FL DUI Group can help you, call us today to schedule an appointment.
Resource:
clickorlando.com/news/local/2020/01/05/driver-hits-2-ocso-patrol-cars-while-on-i-4-charged-with-dui/
https://www.flduigroup.com/sanford-police-officer-suspended-after-dui/