Sanford Police Officer Suspended After DUI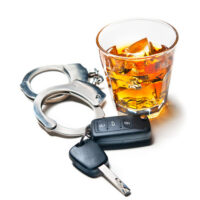 Authorities say that Sanford police officer Adam Feldman crashed his vehicle twenty minutes after the New Year Day balls finished dropping. Witnesses said the driver of a Jeep was swerving and failing to maintain a lane. At one point, the vehicle swerved across all three northbound lanes on I-4 before exiting the road and crashing into a tree.
After the car struck the tree, another officer noted that the wheels continued to spin beneath the Jeep. Feldman still had his foot on the gas pedal. Smoke was rising from the spinning tires. Another officer reported that they had to catch Feldman after they opened the door to his vehicle. He almost fell straight out. Feldman had trouble maintaining his balance, according to the arresting officer, and his eyes were glassed over and bloodshot. Feldman said that he had not been drinking, but officers reported smelling alcohol on his breath. Feldman said he had a medical issue and that he suffered from diabetes. He refused any field sobriety tests and, even after he was arrested, refused to take a breath test.
This is the second time that Feldman has been accused of DUI. In the other case, he also failed to submit to a breath test. His license was suspended and he pled no contest to the charges.
Feldman has been suspended without pay pending the outcome of this case. He faces a charge of DUI with property damage.
DUI With Property Damage 
DUI can be charged with a series of escalations or aggravating factors including property damage. Essentially, the prosecution says that while you were operating a motor vehicle under the influence of drugs or alcohol, you caused damage to someone else's property. This is a more severe crime than simple or straight DUI.
DUI with property damage (or non-serious physical injury) is considered a first-degree misdemeanor under Florida statutes. The maximum punishment is 12 months in jail and/or a $1000 fine. A DUI conviction without this aggravating factor has a maximum of 6 months in jail and a $500 fine.
In order to prove DUI with this enhancement, prosecutors must show that you caused some kind of damage to someone else's property. In this case, the only property that Feldman appears to have damaged is a tree on state land unless the Jeep did not belong to Feldman. In that case, Feldman can still be convicted under the Florida statute as the Jeep would not have been his own.
The most likely scenario in this case is that Feldman is convicted of simple DUI. The state will likely toss the property damage charge unless they can find some other property that Feldman damaged. It's unclear from the article, what property, other than Feldman's was damaged in the crash.
Talk to an Orlando, FL DUI Attorney Today 
If you've been charged with DUI in Orlando, Florida, you need an attorney who understands how DUI is prosecuted and who can protect you from escalated charges. The Florida DUI defense attorneys at the FL DUI Group have the experience you need to ensure you aren't overcharged. Give us a call or talk to us online and schedule an appointment today.
Resource:
wesh.com/article/10-year-old-dog-find-forever-home-after-5-years-at-animal-shelter/30479811
https://www.flduigroup.com/juvenile-detention-officer-charged-in-bizarre-dui/