DUI Driver Claims Brake Failure Caused Crash Into Diner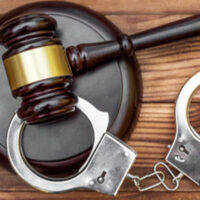 This is the second recent case of a driver claiming that brake failure led to an accident that the police are claiming was caused by drunk driving. This is an interesting argument. On the one hand, it doesn't absolve the defendant of the crime of driving under the influence of alcohol, but it may absolve the defendant of criminal charges related to injuries and property damage caused by the accident. On the other hand, the driver is still liable for the financial damage because the brakes are within the purview of his control. He just wouldn't face a DUI with property damage charge. He could face a charge of reckless driving, however.
What happened? 
According to the Jeep's owner, his friend jumped into the driver seat of his vehicle and then drove it into the diner. Afterward, he ran away. Police caught up with him and he told them that the brakes on the Jeep weren't working. Police noticed that his speech was slurred and other visible signs of intoxication. He refused a breath test and refused to answer any more of the officer's questions. He was arrested on charges of DUI with property damage, leaving the scene of an accident, and driving without a license.
Analyzing his brake failure defense 
While brake failure may seem like a common defense to DUI charges, lawyers aren't necessarily going to go that route. Firstly, you have to prove that the brakes failed and, if they didn't, you won't be able to provide any evidence that they did. The prosecutors can point to your vehicle's functioning brakes to derail your defense.
The worst part, however, is that even if your brakes really did fail, it would not undercut the charges of DUI, leaving the scene of an accident, or driving without a license. You may be able to, on the basis of a brake failure argument, claim that the property damage was the result of the brake failure and not the drunk driving. But drivers are still liable for the roadworthiness of their cars and can be charged with reckless driving or other charges. In other words, there's no real payoff to a brake failure defense unless the prosecutors really cannot produce evidence that you were drunk at the time.
So, it's unlikely that your lawyer will raise a brake failure defense in court because it doesn't address the underlying causes of the criminal complaint, which is driving under the influence of alcohol. So even if your brakes failed, that would not be a defense to DUI. It could be a defense to DUI manslaughter or property damage, but the police could charge other similar crimes such as vehicular homicide. Hence, brake failure is not a viable defense to a DUI charge.
Talk to an Orlando DUI Attorney Today 
If you've been charged with DUI in Orlando, the Florida DUI defense attorneys at FL DUI Group will help you raise a better defense than brake failure. Call today to learn more.
Resource:
clickorlando.com/news/local/2021/05/24/dui-driver-who-crashed-into-palm-bay-diner-claims-brakes-didnt-work-police-say/#//