Grandmother Facing DUI Manslaughter Charges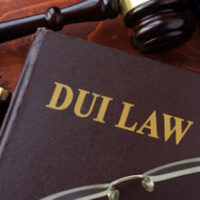 A grandmother is being charged in the death of her own granddaughter after she crashed into an I-4 guardrail with her 10-month-old granddaughter on her lap. Both the grandmother and the granddaughter were injured in the crash, but the granddaughter died three days after the accident.
Highway patrol reports that Helen Mention's blood-alcohol level was nearly three times the legal limit when the accident occurred. She was also not wearing her seatbelt. Mention has been charged with DUI manslaughter, aggravated manslaughter of a child, reckless driving, and violating Florida statutes concerning child restraints in moving vehicles.
Not helping Mention is a litany of drug violations dating as far back as 1991, when she was 22. Mention spent two and half years in state prison for a cocaine conviction and had numerous traffic violations on her record, including the most recent one for reckless driving in 2018. She will very likely see the inside of a jail cell and could face up a statutory minimum of ten years on the DUI manslaughter charge alone. Likely, she will face much stiffer penalties for endangering the life of her granddaughter, failing to secure her properly, and driving recklessly.
Aggravated Manslaughter of a Child 
Aggravated manslaughter of a child is a first-degree felony in the State of Florida and can come with a life imprisonment sentence. It is by far the most egregious crime that Mention has been charged with. But in order to prove aggravated manslaughter of a child, the prosecution will need to show that all of the following are true:
That the defendant caused the death of a child
The death was caused by culpable negligence
The defendant was a caregiver of the child
The defendant's culpable negligence constituted neglect
Aggravated manslaughter can only be charged in relation to the death of a child. The point of contention, in this case, will be whether or not the culpable negligence rose to the standard of a careless indifference to the welfare of the child. If it did, then Helen Mention may be looking at life behind bars. She will face at least 13 years behind bars unless the judge can find some grounds for a downward departure sentence, which seems unlikely with her history.
This is a very difficult case for all parties involved. A grandmother caused the death of her granddaughter while driving a motor vehicle with a BAC more than three times the legal limit. She had the granddaughter on her lap while the vehicle was in motion. She has a history of drug and driving offenses. She will likely spend a considerable amount of time in prison and is facing a statutory minimum of 23 years.
Her defense attorney will likely plead for leniency on the grounds that she has severe mental illness and substance abuse problems. But whether or not a judge will be receptive to that as an excuse remains unclear.
Talk to an Orlando DUI Attorney Today 
If you've been charged with DUI, you need a Florida DUI defense attorney who understands the law and can help you raise a viable defense to the charges. Talk to FL DUI Group today. We focus on DUI cases and can help you build your defense against these very serious charges.
Resource:
tampabay.com/news/crime/2019/11/05/tampa-grandmother-faces-dui-manslaughter-charge-in-10-month-old-grandchilds-death/
https://www.flduigroup.com/op-ed-takes-aim-at-faulty-intoxilyzer-technology/