Korean Baseball Player Suspended Over DUIs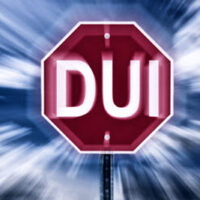 Korean baseball player and former Pirates infielder, Jung Ho Kang, has been suspended by the Korean Baseball Organization following a series of DUIs. Kang will be required to perform 300 hours of community service before he can return to baseball. The league issued a statement the suspension will go into effect after Kang has signed a contract with a KBO team. Kang previously sent a letter of inquiry to the league to ask about coming back.
Kang was the first baseball player ever to make a jump from the Korean leagues to Major League Baseball. He finished third in Rookie of the Year voting. Kang showed considerable power posting 46 home runs in 917 at-bats, but failed to consistently make contact with the ball.
After suffering a broken leg that cut his rookie season short, Kang returned in 2016 and hit 21 home runs. But his career entered a tailspin after he was arrested in Seoul that same year on a drunk driving charge. Kang had two previous DUIs according to the KBO.
Kang's Career Falls Apart 
After the third DUI, Kang was placed on a two-year suspended sentence. He spent the entire 2017 on the restricted list after failing to get a visa that would allow him back into the United States. In 2018, he only played three games. The Pirates cut him after that season, but signed him back to a one-year $3 million contract. Kang performed miserably during that time. In 65 games he averages .169 with only ten homers. Now, at the age of 33, he's hoping to return to baseball.
In a written apology delivered by his agent, Kang said he'd love to return to baseball indicating that he had taken the game for granted.
What are Korean DUI Laws Like? 
Korean DUI laws are tougher than ours. In Korea, you can be charged with drunk driving after having just one glass of soju. Recently, Korea has imposed a stricter standard. In the United States, the threshold for drunkenness is .08. New legislation imposed in 2019 makes it unlawful to drive in Korea with a BAC of .03.
Drivers who are caught with a BAC of greater than .03 and equal or less than .08 are subject to similar penalties as in the US: one year in jail. However, the fines for driving under the influence in Korea are stiffer, the equivalent of about $5,000 USD. Those who are caught between .08 and .2 receive penalties that are roughly double those of drivers who would be legal in the United States.
While most states impose .08 as the de facto minimum, some states have impaired driving laws that can make it illegal to operate a vehicle even if your BAC is below .08. Of course, this would not be considered a full DUI, but something closer to reckless driving or a wet reckless.
Talk to an Orlando DUI Attorney Today 
If you've been pulled over in the Orlando area and are now charged with DUI, call the Florida DUI defense attorneys at the FL DUI Group today to learn more about how we can help.
Resources:
koreatimes.co.kr/www/nation/2019/04/119_267632.html
orlandosentinel.com/sports/national-sports/ct-jung-ho-kang-kbo-ban-20200526-fo7innkv2bfarknq63rzcez55u-story.html
https://www.flduigroup.com/orlando-man-set-to-begin-prison-term-for-2015-dui/