Orlando Man Set to Begin Prison Term for 2015 DUI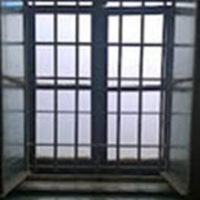 This should serve as a cautionary tale. Nick Nicholas, 36, of Orlando, FL began serving a 12-year prison sentence recently. Nicholas pleaded guilty to a DUI manslaughter, but the judge let him wait to go to prison until his appeal had been heard. Now that that's happened, Nicholas will report to prison to begin his sentence.
The crash occurred in February of 2015. The victim was 21-year-old Michael Jovanie Millan Perez. Perez was heading west on I-4 to work when his vehicle struck the rear of Nicholas's Chevy Tahoe, which was stopped in the left-most lane of the interstate. According to witnesses, the Tahoe went airborne and landed in the grass median. Perez's vehicle spun into the center lane. Perez died at the scene.
The Arrest 
Nicholas told officers that he had two shots before heading home from a restaurant. Testing showed that his blood alcohol content was .17 which is more than twice the legal limit. Nicholas also had two other prescription drugs in his system for treating anxiety or seizures. Diazepam is a controlled substance in the family of benzodiazepine. Common forms of this type of medication include Valium and Klonopin.
The court case depended on Nicholas being able to suppress blood alcohol evidence. Nicholas was not able to suppress this evidence and thus pleaded guilty to DUI manslaughter which carries a maximum penalty of 14 years and a mandatory minimum of over 10 years. In certain cases, judges may be moved to allow a downward departure sentence if there are enough mitigating circumstances. In this case, there were only aggravating circumstances and hence Nicholas did not qualify for the statutory minimum of four years.
Nicholas was allowed to remain free during his appeal, but he was required to wear an ankle monitor while he remained free on bond.
The Blood Alcohol Test 
There are a number of reasons why the defense would have reason to suspect that the blood alcohol test should not be allowed into evidence. Any evidence of a chain of custody problem or a storage problem could indicate that the results were manipulated. If the chain of custody cannot be established or the blood was not refrigerated prior to testing, those would be grounds to have the results of the test thrown out.
Even in cases where the blood alcohol test is admitted into evidence, a defense attorney can formulate an argument to diminish its impact on the jury. Blood alcohol tests tend to be accurate, more so than breathalyzer tests or roadside sobriety tests. But if the blood is not stored immediately in a refrigerated unit or too little blood is taken, it will skew the results higher.
Talk to an Orlando DUI Attorney Today 
If you've been charged with DUI, call the Florida DUI defense attorneys at FL DUI Group today to schedule an appointment. We will discuss your case and attempt to mitigate the damage to your reputation, career, and future.
Resource:
orlandosentinel.com/news/os-ne-nick-nicholas-lakeland-fatal-dui-20200526-r3uqn52hwbec5haqareaook3e4-story.html
https://www.flduigroup.com/75-year-old-woman-runs-over-friend-after-a-night-of-drinking/