Man Will Face DUI Charges Related to Deaths of Three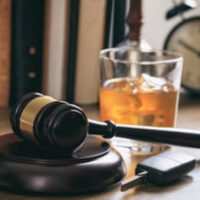 A Leesburg man is facing DUI manslaughter charges for a crash that took the lives of a 13-year-old girl and her parents on Christmas Eve of 2019. Thirty-three-year-old Zachary Waldo was recently brought in after evading law enforcement for months.
The accident occurred on December 24, 2019, at around 8:30 in the evening. Investigators said that a black Ram pickup driven by Waldo was heading east on S.R. 44. A 2018 Toyota, driven by Christopher Smith was traveling west on the same stretch. Waldo drove his truck into Smith's as Smith was attempting to make a left-hand turn.
Smith and his wife died at the scene. Their 13-year-old daughter died on Christmas morning. Their 11-year-old son, Hunter, was injured but survived the crash.
Waldo and his passenger, a 33-year-old man, were taken to the hospital but survived. Investigators found marijuana in the vehicle alongside a scale, plastic baggies, bottles of beer, and a loaded, stolen handgun. It was later determined that Waldo was traveling 84 miles per hour when he struck Smith's vehicle. Authorities further say that Smith was under the influence when he was brought to the hospital.
Three Counts of DUI Manslaughter 
Waldo can face charges related to unlawful possession of a weapon, possession of marijuana, and paraphernalia that seem to indicate that he was dealing marijuana. But the most severe charge he will face is three counts of DUI manslaughter. Those each have statutory minimums of over 10 years unless the court finds reason to offer a downward departure sentence.
Here's why they won't do that. Waldo was likely a drug dealer who ended the lives of three people on Christmas and destroyed an entire family. He then fled the hospital to evade arrest. When police finally caught up with him, he again attempted to flee, this time by driving his vehicle through a fence and ramming a police car.
The statutory minimum for a DUI manslaughter charge is over ten years in state prison. Defendants who have never had a DUI or a criminal record can throw themselves on the mercy of the court and hope for a 4-year sentence. However, things could go in the opposite direction, and the judge could see fit to impose the maximum sentence of 15-years. Three 15-year counts would add up to a 45-year sentence for Mr. Waldo. So anyone who says DUI isn't a "serious offense" is lying to you.
It is a serious offense and the consequences of the offense can destroy lives. In this case, three members of a family lost their lives on Christmas. Forty-five years will likely put this man in prison until he's in his 70s.
Talk to an Orlando DUI Attorney Today 
If you're facing a DUI charge, call the Florida DUI defense attorneys at the FL DUI Group today to protect your defense, advocate for yourself, and ensure a result that you can live with.
Resource:
clickorlando.com/news/local/2020/08/27/dui-manslaughter-arrest-made-in-triple-fatal-christmas-eve-crash/
https://www.flduigroup.com/man-says-donald-trump-drove-him-to-drink-after-crashing-golf-cart/