Orlando Man Facing DUI Manslaughter Charges After Wrong-Way Crash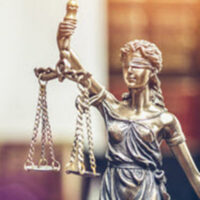 An Orlando man has been arrested after a head-on collision in May that took the life of another driver. According to the toxicology report, the man had nearly four times the legal limit of alcohol in his system and also tested positive for cocaine. The defendant is facing charges of DUI manslaughter for the woman's death.
Defenses to DUI manslaughter
Despite what you may think, DUI manslaughter does allow defendants to raise various defenses. The police must prove that you were operating the car while under the influence of alcohol and that your actions directly led to another person's death. So, you can't be operating the vehicle while intoxicated and get charged with DUI manslaughter if someone causes an accident that ends their life. You can still be charged with DUI—but not DUI manslaughter.
The test to determine whether or not the death qualifies under the DUI manslaughter statute is whether or not the defendant contributed ordinary negligence. In this case, the defendant was driving the wrong way down the street when he struck another vehicle head-on. So, the prosecution will be able to establish that the negligence was the cause of the woman's death. The defendant will not be able to raise this defense to the charges. He acted both with ordinary (or even gross) negligence and his actions were the direct cause of the woman's death.
Other defenses to DUI manslaughter 
The only other way to fight a DUI manslaughter charge is by alleging that the police made a procedural error that violated your Fourth Amendment rights. The police need probable cause to pull over a vehicle. Often, this is a mere matter of watching the vehicle closely. Police generally say that the vehicle appeared to be having difficulty maintaining their lane or some other infraction. In this case, the police responded to an accident that left one person dead. So, a defense attorney would have a hard time proving the police did not have probable cause to secure a chemical test for substances.
Avoiding jail on a DUI manslaughter charge 
You cannot avoid jail if you are convicted on a DUI manslaughter charge. The judge is forced to impose a sentence of at least 10 years behind bars unless they can find a good reason to reduce the sentence. Typically, first-time offenders may get the benefit of the doubt. But even still, they must serve a minimum of four years behind bars regardless of any other factors. It's almost impossible to beat a DUI manslaughter charge and attorneys are left advocating for why their clients don't deserve 10-year sentences, and why the judge should empathize with their position. Obviously, avoiding a DUI manslaughter charge is better than fighting one.
Talk to an Orlando DUI Attorney Today 
If you're facing charges related to DUI manslaughter, call the Florida DUI defense attorneys at FL DUI Group today to schedule an appointment and allow us to begin preparing your defense immediately.
Resource:
orlandosentinel.com/news/crime/os-ne-winter-park-dui-manslaughter-arrest-20210819-7fbybtdlxfambg2wc3vnmdfy5i-story.html