Pinellas County Man Arrested for Ninth DUI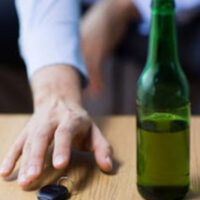 A 61-year-old Largo man is facing his ninth DUI arrest since 1988. A motorist called 911 to report an apparently drunk man behind the wheel of his truck. The motorist followed the driver until he was pulled over by police.
Officers noted that Gary Joe Haney showed signs of impairment and that there was an odor of alcohol in the vehicle when they approached him. The police report also states that Haney refused to take a breathalyzer test, blood test, or any other kind of a test that the officers requested.
Haney will face charges for committing his ninth DUI, driving on a revoked license, and refusing to submit to testing.
His bail was set at nearly $12,000.
A Timeline of Drunken Driving 
In 1988, Haney received his first DUI charge. He was ordered by the courts into a treatment program. One year later, Haney was arrested again for DUI. This time, he was forced to spend 90 days in jail. He managed to avoid another charge for the next ten years. In 1999, he was arrested and charged with his third DUI. Haney was sentenced to a year in jail. In 2006, he served 14 months in state prison, and in 2008, he served 26 months in prison. In 2012, he served 32 months in prison.
He was arrested in September after sideswiping a vehicle and striking a pole, but the charge was dismissed due to lack of evidence. This is his ninth arrest for DUI and it could become his 8th conviction.
In each case, Haney entered a plea of either no contest or not guilty. Haney is pleading not guilty to the latest charges.
How Does This Happen? 
People forget that alcohol is an addictive drug. Since it's legal, and they enjoy imbibing at parties and get-togethers, they believe that just because they can handle their alcohol, everyone else should be able to as well.
Obviously, this individual has a serious drinking problem. Obviously, the drinking is more important to him than his own life. The consequences of drinking and driving don't appear to be sticking. He is not only a danger to himself, but every other driver on the road.
While the court likely forced Mr. Haney into treatment each time he was convicted, treatment for alcoholism and related addiction disorders usually does not result in the patient staying off their substance of choice for the rest of their lives. Instead, it may buy them a few months of harm reduction, sometimes even years. But many will eventually fall back into their same pattern of self-destructive behavior.
Talk to an Orlando DUI Attorney Today 
DUI attorneys analyze the state's evidence against a defendant and determine whether or not the evidence is sufficient to warrant the charges. In many cases, we can get charges dismissed or reduced. Call the Florida DUI defense attorneys at the FL DUI Group today to learn more about how we can help.
Resource:
tampabay.com/news/crime/2020/06/26/pinellas-county-man-arrested-on-drunken-driving-charge-for-9th-time/
https://www.flduigroup.com/sealing-or-expunging-dui-records-in-florida/