What Should I Do Following A DUI Arrest?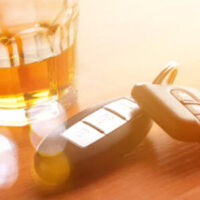 Getting arrested can be terrifying. You're likely in a panic and you don't know what to do next. There are, however, some rational steps that you can take to improve your chances of either getting your case dismissed or getting your charges reduced to something manageable. In this article, we'll discuss what you should do immediately following a DUI arrest.
Getting arrested 
Generally speaking, most DUIs unfold like this. A police officer notices that a vehicle is being operated recklessly, they pull the vehicle over, they notice the driver is intoxicated, and then they detain the driver. During detention, the police can require field sobriety tests, a roadside breathalyzer or anything else that will help them establish the driver is under the influence. While you can refuse to do field sobriety tests, you cannot refuse a breathalyzer without immediately being assumed guilty. So, take the breathalyzer.
If the police establish probable cause to arrest the driver, they will escort them to the police station where the charges will be filed against them.
Getting released 
The police won't let you drive home. Someone will have to come pick you up unless you stay in the drunk tank all night long. The police will take your license and issue a ticket in its place. The ticket can be used in place of your license for 10 days. Once that 10 days is over, your license is suspended, so you have exactly 10 days to make a move that allows you to keep your license while your charges are pending. Your lawyer will help with that.
After release 
You want to move to get a lawyer as quickly as possible. Once you have a lawyer, we can begin managing your case. All those deadlines that you have to meet or else will be handled by us. You'll want to set all of your social media accounts to private. That information can and will be used against you in court.
Negotiating with prosecutors 
Your attorney will want access to all of your social media accounts and information that can be gathered from the night of your arrest. We will then present the best possible case against the prosecution. Often, it will be difficult to prove that the officer was in error for pulling over the defendant. However, there are several arguments that we can make that weaken the prosecution's case. In those cases, it may be difficult to get the charges dismissed entirely, but we may be able to get them reduced.
Contact an Orlando DUI Attorney Today 
The Florida DUI defense attorneys at FL DUI Group represent the interests of those charged with DUI in Orlando. Call today and allow us to begin preparing your defense. You may be surprised by the outcome.