Woman Killed and Baby Injured in DUI Crash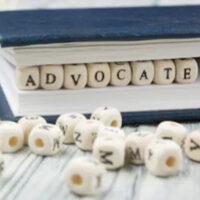 A seventy-year-old woman was killed and her baby grandson was critically injured in a four-vehicle crash in Sarasota on September 9th. Florida Highway Patrol said that David Buncik ran a red light at the intersection at University Parkway in Sarasota. His vehicle struck three others including the car that held the woman and her grandson. Police believe that Buncik was under the influence of alcohol when the crash occurred.
According to police, Buncik tried to flee the scene on foot before he was caught and arrested. Buncik has a prior arrest for drug charges and the conditions of his probation recently allowed him to drink alcohol.
The Charges Against Buncik 
Buncik has been charged with DUI manslaughter and several other DUI-related offenses. He is also being charged with leaving the scene of an accident with death or serious bodily injury. In cases where DUI manslaughter is involved, the judge is required to impose a mandatory minimum sentence of at least 124.5 months in prison or over ten years.
In some cases, the judge will find it within their heart to impose a downward departure sentence if the circumstances warrant it. In this case, that seems unlikely. The maximum penalty for DUI manslaughter in Florida is 15 years. The judge will not look kindly on the fact that the defendant attempted to flee the scene of the accident after causing a serious accident. That, in effect, will be taken as an aggravating factor and can itself be charged as a crime.
In this case, the defendant will be charged twice: Once for leaving the scene of an accident involving serious bodily injury and again for leaving the scene of an accident involving a death. The maximum penalty for leaving the scene of an accident where someone has been seriously injured is 15 years in prison. In the case of a death, the charge is 30 years in prison.
Buncik is also being charged with DUI involving property damage involving the other two vehicles.
What to Do in an Accident 
The police have essentially thrown the book at Buncik. He will likely serve at least 15 years in prison for this crime. He could face as much as 60 years. If you are involved in a serious accident, you should never flee the scene.
Had Buncik not fled the scene of the accident, he may have qualified for a downward departure sentence. The judge would have considered that a mitigating circumstance and possibly allowed him to serve a sentence of four years. Buncik may have been able to get the addiction help he needed in prison and then moved forward with his life. Instead, he destroyed any possibility that the judge would be sympathetic toward him.
Talk to an Orlando DUI Attorney Today 
If you're involved in an accident, never leave the scene. Let the police sort out what happened and then talk to an attorney if they plan on pressing charges. Call the Florida DUI defense attorneys at the FL DUI Group today for more information.
Resource:
mysuncoast.com/2019/09/10/alcohol-appears-be-factor-crash-that-killed-sarasota-woman-critically-injures-baby/
https://www.flduigroup.com/man-faces-dui-manslaughter-charges-after-death-of-cyclist/