Did a DUI Charge Stop Another Mass Shooting?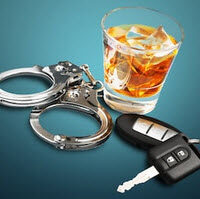 Bizarre Florida Man, Richard Clayton was pulled over by police in 2018. He was charged with possession of marijuana, unlawful possession of a concealed firearm, and DUI. Clayton pleaded no contest to the DUI charge and was ordered by a judge not to possess any weapons until his one-year probation came up.
Clayton then took to Facebook to announce the milestone, telling friends that he would be "getting his AR-15 back" and advising them to "stay away from Walmart". Clayton was arrested after making the threats and is now in police custody.
According to officers, Clayton espoused white supremacist beliefs and asked one of the officers if he was Hispanic. He indicated that Hispanics "come into this country and ruin everything". Then he asked the officer if he was Nazi, exposed his penis, and threatened to urinate in the squad car. When the police officer told Clayton that he was not Hispanic, Clayton said that he wouldn't pee in his car.
Clayton, who obviously has a problem with alcohol, among other serious problems, was arrested during his probation after swimming out into the middle of a boat race that had to be temporarily stopped while he was drunk.
Clayton's bail was reduced to $15,000 after he agreed to remain 1000 ft away from all Walmarts at any given time.
Pleading No Contest to DUI 
Typically, defendants can plead guilty to the charges or maintain their innocence and fight the charges. A third option, however, nolo contendere essentially means that you are allowing the state to assume you're guilty without admitting it yourself. That begs the question: Is there ever a good reason to plead no contest?
Well, with a no contest plea, you are essentially accepting the penalty that the court is handing down for the crime you are being accused of, without necessarily admitting guilt. When a defendant enters a plea of no contest, the court advises the defendant of their rights, the consequences of the plea, and the defendant has the opportunity to provide some rationale for pleading no contest. The defendant waives all rights to a lawyer or a trial.
There is only one benefit to pleading no contest as opposed to pleading guilty. If there is a civil complaint linked to the criminal complaint, the no contest plea cannot be used as an admission of guilt against the defendant.
For instance, if Clayton had driven his car into a Walmart while drunk and injured several people, those people would be entitled to sue him for damages. While a guilty plea can be used to affect the outcome of a civil trial, a no contest plea cannot. However, it's unclear if Clayton was being sued by anyone making the no contest plea virtually worthless.
Talk to a Florida DUI Attorney Today 
If you've been pulled over and charged with DUI in Orlando, the Florida DUI defense attorneys at the FL DUI Group can help ensure your future isn't destroyed by one mistake. Talk to us today for more information.
Resource:
clickorlando.com/news/florida-man-arrested-after-making-threat-to-walmart-on-facebook
https://www.flduigroup.com/police-use-stop-sticks-to-catch-fleeing-driver/