Driver Sentenced to 12 Years for Crash That Killed UCF Student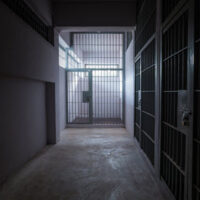 Yousef Hasan reached a plea bargain with prosecutors for 12 years. Hasan was facing charges after the death of 21-year-old London Harrel, a student at the University of Central Florida. According to police, Hasan broadsided a Honda as he was attempting to make a left-hand turn. He left the scene of the accident and proceeded to strike Harrel with his car as she was walking on the shoulder. Hasan was later found passed out behind his car.
Hasan was charged with DUI manslaughter, leaving the scene of an accident with death, and vehicular homicide. However, the police dropped the DUI manslaughter charge. Hasan pleaded guilty to leaving the scene of an accident with death, a crime that carries as high as a 20-year sentence. Hasaan will get 12 years with another 8 years of supervised probation after his sentence is completed.
What is Supervised Probation?
 Supervised probation is one alternative to jail time. In this case, the defendant will spend 12 years behind bars before getting released for eight more years of probation. So, it makes sense to ask, "What exactly is supervised probation?"
Essentially, those who are on supervised probation are allowed to be out in the community but must follow a strict set of rules. If they violate these rules, they may find themselves back behind bars to serve out the rest of their sentence.
Which specific rules the probation officer enforces vary from one case to the next. In a case like Hasan's, he may be required to hold down a job, stay away from drugs and alcohol, or be given a curfew. In this case, it's almost certain that Hasan will be required to avoid drugs and alcohol. A failure to comply with this request could mean that he serves out his 8 years of probation behind bars.
In addition to the aforementioned restrictions, those who are assigned supervised probation are required to meet regularly with a probation officer. The probation officer monitors the defendant during his probation. This includes administering drug tests to ensure that the individual on probation is not violating the terms of their probation. While the goal of the probation officer is to help the defendant live in a lawful way, his greater job is to ensure that the defendant doesn't re-offend. So the probation officer can revoke the defendant's probation at any time.
Is This the Same as Parole?
 Supervised probation is similar but different from parole. Parole is only assigned after an inmate has served their sentence. Supervised probation is considered a part of the sentence. For that reason, supervised probation tends to be much stricter than parole, but a parole officer can place certain requirements onto a defendant. Either way, it's not something you want to have to go through.
Talk to an Orlando DUI Attorney Today 
If you're facing DUI charges, the impact on your future can be terrible. The Florida DUI defense attorneys at FL DUI Group know that sometimes good people make bad decisions. Call today to learn more about how we can help.
Resource:
clickorlando.com/news/local/2020/12/16/plea-deal-possible-in-dui-crash-that-killed-21-year-old-ucf-student/