Drunk Florida Driver Crashes into Squad Car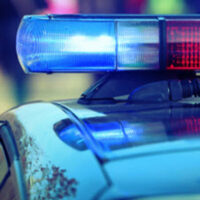 Thirty-three-year-old Siang Thang is facing one count of DUI with property damage after he backed into the patrol car that had pulled him over in Volusia. The officer noted that the driver was going 54 mph in a 35 mph zone. The officer pulled the man over and ran his plates when he noticed that the vehicle's reverse lights went on. The vehicle then proceeded to crash into the squad car causing what the officer described as "significant damage". Causing property damage during a DUI is one way to escalate the charges. DUI with property damage is considered a greater offense than simple DUI.
Taking a Look at the Charges 
Thang was caught speeding, operating a vehicle under the influence of alcohol, and causing property damage while operating a vehicle under the influence of alcohol. After failing a field sobriety test, Thang blew a .153 and .157, nearly twice the legal limit and enough to qualify for escalated penalties.
After the incident, Thang appeared to be "in a daze" and "unresponsive." He insisted that he did not hit the patrol car but was eventually escorted from the scene. Thang could not remember his age or birthdate and insisted that his airbags had deployed when they hadn't.
Explanations Other Than DUI 
While Thang's consumption of alcohol could explain why he was so divorced from reality, most clients do have some sense of what's going on around them when they're pulled over for driving under the influence unless they're blacked out. Thang may have some other issues to contend with other than alcoholism that can account for why he was operating a vehicle so negligently, didn't remember backing into the squad car, and couldn't remember his name. Psychosis is one possibility. This could account for Thang's failure to display intact reality testing during the accident.
DUI with Property Damage 
DUI with property damage is a first-degree misdemeanor. Defendants are expected to pay substantial fines and make complete remuneration to the individual whose property they damaged. They can also face a jail sentence of up to one year, but that very rarely happens on a first offense.
Thang will face substantial civil penalties, however. A fine and remuneration to the county for the loss of their squad car could be quite costly. Add in the additional cost of auto insurance that will undoubtedly spike due to the driver's carelessness, and he may not be able to afford a license for a very long time.
Mental health defenses to criminal charges are tricky. The prosecution does not recognize a mental health crisis as a reason to offer a lesser sentence or reduce the charges. Unless the blood alcohol evidence can be thrown out, he is guilty of the offense they say he's guilty of. In some cases, judges may decide that if the defendant's mental health symptoms are under control, then they may not have committed the offense.
Talk to an Orlando DUI Attorney 
If you're facing DUI charges, call the Florida DUI defense attorneys at FL DUI Group today to learn more about how we can help you safeguard your future and avoid jail time.
Resource:
orlandosentinel.com/news/volusia-county/os-ne-florida-driver-crashes-into-cop-car–20201204-rhpvvtza55bo3dg7rsa7ypwlum-story.html