Man Faces 7 Counts Related To DUI Death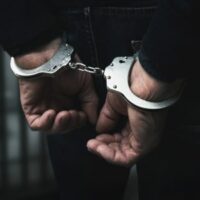 A Florida man driving a Maserati Ghibli is facing 7 counts including DUI manslaughter after he struck another driver causing their death. The deceased was an 85-year-old woman from Miramar who died at the scene. Authorities say that the man was attempting to pass her vehicle when he inadvertently drove the woman off the road. Three other family members in the vehicle were escorted to the hospital including a 15-year-old girl who had to be flown to a children's hospital.
The driver of the Maserati was taken to the hospital where his BAC was determined to be .17, more than twice the legal limit.
Analyzing the charges 
The article doesn't say what seven charges the driver is facing but we can guess that at least one of them is going to be DUI manslaughter and three more will be DUI causing serious bodily injury. As there were four individuals in the vehicle at the time, four counts related to their injuries and death would be expected. DUI causing serious bodily injury is a third-degree felony with a maximum penalty of five years. DUI manslaughter is a second-degree felony with a maximum penalty of 15 years. Because his BAC was so high, he would also qualify for aggravated sentencing.
The defendant is being held without bond for the crimes. While it's unlikely that he will face a 30-year sentence, he will not have much wiggle room to beg the court for leniency.
How DUI manslaughter prosecutions work 
DUI manslaughter has a sentencing range of 10 to 15 years. Downward departure sentences are possible in these cases, but a judge cannot sentence a defendant to anything less than 4 years. In order to qualify for a four-year sentence, you must ask the court for consideration. If the mitigating factors outweigh the aggravating factors, the court may sentence the driver to four years in state prison. And that's about the best you can do on a guilty plea or a conviction of guilt. In fact, most people do not fight charges of DUI manslaughter unless they have a really solid case. That's because six years is a long time to wager on a jury returning a verdict of innocence.
Similarly, DUI causing serious bodily injury is weighted according to how serious the injuries suffered were. We don't know how serious the injuries were. However, if the injuries result in permanent disability, disfigurement, paralysis, or something like that, the point total for the offense can go high enough to get into the sentencing range of four years.
This particular defendant is likely looking at a sentencing range of 10 years if he does not have any prior DUI offenses.
Talk to a Florida DUI Attorney Today 
FL DUI Group represents the interests of defendants charged with DUI in Orlando. Call our Florida DUI defense lawyers today to discuss your situation in more detail and we can begin preparing your defense immediately.
Source:
nbcmiami.com/news/local/woman-killed-man-faces-dui-charges-in-fatal-crash-on-seven-mile-bridge-monday/2808409/