Officer Injured in DUI Crash Criticizes Plea Deal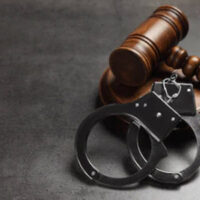 Melbourne police sergeant Charlie Braden called the deal a "slap in the face" after he suffered a broken ankle, torn meniscus, and a fractured risk in an accident stemming from drunk driving. The driver was charged with DUI with serious bodily injury, which is a third-degree felony and punishable by up to five years in prison. Instead, she received a much lighter sentence: One year in Brevard County Jail.
Typically, those convicted and sentenced to misdemeanor crimes are sent to county while those convicted of felonies go to state prison. In this case, the judge ordered a downward departure sentence which allows them to diverge from mandatory sentencing regulations and impose lighter penalties when they see fit.
Since the downward departure sentence is entirely at the judge's discretion, it was surprising that this particular defendant was given such a light sentence after injuring an officer of the law. However, was this sentence really a "slap in the face"?
Taking a Look at the Law 
In Florida, those convicted of seriously injuring someone while driving under the influence of drugs or alcohol faces a maximum sentence of 5 years. However, a determination is made as to whether or not the injuries were "severe". "Severe" injuries are generally those that potentially can kill you. In this case, the complainant police officer was never in danger of losing their life. In that case, absent any other aggravating factors, the woman who caused the accident did not score enough points to trigger a mandatory minimum sentence, even though the person she injured was an officer of the law.
In addition to the one year in County, the defendant will also undergo four years of supervised DUI probation. Her license will automatically be suspended for the next three years. She was also given a $2,000 fine and may have to give more money to the defendant for civil restitution.
The prosecutors issued a statement after Braden disparaged the sentence stating that they always operate in good faith and believe they can win a case if they bring it to trial. But in this case, the prosecution wasn't sure what they could prove in front of a jury and offered the defendant a plea deal that would resolve the issue and allow everyone to go on their way.
As a defense attorney, you look at a deal like this and wonder what evidence the prosecution was missing. In this case, the defense moved to suppress breath tests because the defendant was never afforded the opportunity to take a blood test.
In DUI cases, you always have a right to have your own blood independently tested. This is a matter of law. If the police don't offer you that opportunity, other damaging evidence can be thrown out. In this case, the prosecution was lucky to get the conviction that they did.
Talk to an Orlando DUI Attorney Today 
If you've been charged with DUI, you face an uphill battle here in Florida. But police are expected to follow the procedures that are outlined in the law. If they don't, it could hurt the case. Call the Florida DUI defense attorneys at FL DUI Group today to learn more about how we can help.
Resource:
floridatoday.com/story/news/2020/02/26/slap-face-melbourne-police-sergeant-injured-dui-driver-criticizes-plea-deal/4879026002/
https://www.flduigroup.com/elementary-school-dean-charged-with-dui/