Pedestrian Killed in DUI Crash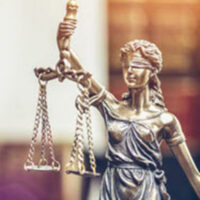 Lake County police have arrested 64-year-old Norma McDuffle who was wanted in connection to an accident that occurred in March. McDuffle was driving a Saturn coupe when she crashed into Ann Taylor and June Griffin on March 22 of 2019. The incident report states that the 60-year-old Taylor was crossing the street when she was hit by another driver in a 2006 Honda sedan. The 60-year-old was knocked to the ground and bystanders rushed in to help her until police and first responders arrived.
After that accident occurred, Taylor, who was still alive, waited in the road. But she was struck by McDuffle and the accident instantly ended her life. The woman hit another pedestrian, 64-year-old June Griffin who was taken to the hospital for treatment. While authorities have yet to release any information concerning the first driver, McDuffle has been charged with DUI manslaughter, possession of marijuana, and DUI involving personal injury.
There are a couple of intriguing aspects to this case, most notably, there appears to be a nine-month lapse in between when the accident occurred and the charges were filed. So it's not clear how police came by that information or whether they used surveillance cameras to hunt down McDuffle. McDuffle has not been charged with leaving the scene of the accident, so one can assume she was charged at the scene.
DUI With Personal Injury 
DUI manslaughter is obviously the most serious offense that McDuffle has been charged with. However, we've covered this DUI manslaughter extensively on our blog, so we figured we would change it up.
DUI with serious bodily injury can be found in Florida Statutes Section 316.193(3). The prosecution must prove three elements beyond a reasonable doubt. Those are:
That the defendant was in physical control of the vehicle
That the defendant was under the influence of drugs or alcohol
That the defendant caused "serious bodily injury"
Of these, the definition of "serious bodily injury" must be legally established by the prosecution. Under 316.1933(1)(b), serious bodily injury includes any of the following:
A substantial risk of death
A substantial risk of disfigurement
A substantial risk of the protracted loss or permanent impairment of a bodily organ
Penalties for DUI with personal injury are not quite as severe as DUI manslaughter but are very severe nonetheless. The crime is classified as a third-degree felony and has a maximum penalty of five years in prison. Those convicted under the statute may also face five years probation and a $5,000 fine. A judgment is also placed against the defendant to compensate the victim of the crash. Lastly, if a driver's offense point value exceeds 96 points based on the severity of the victim's injuries, they may be given a mandatory minimum sentence of four years and three months.
Talk to an Orlando DUI Attorney Today 
If you've been charged with DUI, you need a Florida DUI defense attorney who knows what they're doing. Contact the FL DUI Group today. We only handle DUI cases and can begin working on your defense immediately.
Resource:
clickorlando.com/news/2019/12/03/leesburg-woman-charged-with-dui-manslaughter-in-deadly-pedestrian-crash/
https://www.flduigroup.com/florida-man-crashes-into-airport-terminal/