Police Officer Arrested For DUI On Way To Work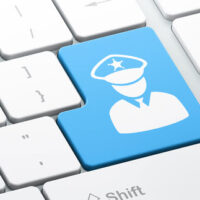 A Florida police officer has been suspended without pay after he was pulled over in a marked car while wearing his police uniform on the way to work. Officers pulled the car over and immediately smelled alcohol on the officer's breath. They said that he had difficulty standing. The arresting officers asked to conduct a field sobriety test which the officer rejected. They arrested him on suspicion of DUI and brought him to the police station where he blew nearly 5 times the legal limit. They also found an open can of beer in the vehicle.
The officer told police that he had taken three Benadryl before his shift and was feeling a bit woozy. He will face charges of aggravated DUI.
Good people make mistakes
 The "good people make mistakes" defense may seem a little hokey, but when you look at the facts that go into a DUI case, you'll find that a lot of the individuals who are arrested on these charges are good people who are going through a difficult time. While we hold officers to a higher standard, they're made from the same stuff we are, and they make the same mistakes.
For ex-military, first responders, and police officers, depression, suicide, anxiety, and PTSD are all major issues that come with the job. First responders and police officers have a higher suicide rate than the general public. It is becoming much more common now for workers' compensation laws to adjust themselves to accommodate these issues. Prior, it was very difficult for a first responder or police officer to get workers' compensation for a psychiatric injury. Today, state governments are making it easier for first responders and police officers to access workers' compensation for psychological or psychiatric issues. Georgia, for example, was moved to change the way their state handled workers' compensation claims for first responders and police officers after several notable suicides occurred.
In 2021, The Washington Post reported that suicide among police officers had reached "epidemic" proportions. A non-profit known as Blue H.E.L.P. tracks statistics related to officer deaths by suicide. These deaths accounted for as many deaths as those killed in the line of duty. However, since suicides are seldom considered line-of-duty deaths, these officers are not memorialized in the same way.
The mission of Blue H.E.L.P. is to destigmatize psychiatric intervention and help police officers get the help they need when they need it. Nonetheless, a call to action only came in 2019 when there was a drastic spike in the number of reported suicides committed by officers.
Talk to an Orlando DUI Attorney Today 
Good people really do make mistakes. If you have been arrested for DUI in Orlando, call the Florida DUI defense lawyers at FL DUI Group today and we can begin discussing your defense immediately.
Source:
clickorlando.com/news/local/2022/07/05/apopka-police-officer-arrested-after-suspicions-of-dui/