Sanford Police Officer Arrested on DUI Charge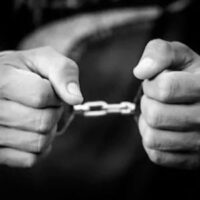 A Sanford police officer has been arrested on a DUI charge after a trooper noticed that she was having difficulty maintaining a lane. The officer initiated a stop and asked the suspect to perform field sobriety tests, which the trooper said she failed. She was arrested and taken to the police station where she was given a breathalyzer test. The test recorded that she had a BAC of .135 which is very close to the threshold for aggravated DUI charges. The threshold for aggravated DUI charges is .15. The officer has been suspended without pay while her department investigates the charges against her.
Analyzing the charges 
The officer will be charged with a simple DUI. She was not on duty at the time of her arrest which will work in her favor. In some cases, officers don't necessarily lose their jobs simply because of one DUI on their record, but it definitely isn't a good look, and will harm her relationship with her department.
What does work in cases like this is admitting that the defendant has a problem with alcohol and a willingness to undergo treatment for alcohol addiction. Officers have a difficult job and see a lot of things that can be traumatizing. Self-medicating because of the stress is something that police and corrections officers frequently struggle with. Her defense attorney would advocate for the person who made a critical mistake in judgment by getting behind the wheel of her vehicle while she was too drunk to drive. In an age of Uber, it is a simple thing to simply call a vehicle to your location and get yourself home without endangering the lives of others or yourself.
In this case, the officer will be charged with a simple DUI because her BAC was not high enough to trigger aggravated penalties, which is a good thing for her case. The law makes it easier on those who do not trigger aggravated penalties. It's easier to argue for DUI probation as opposed to the stiffer sentencing guidelines such as jail time.
Most individuals do not get jail time for simple DUI arrests. However, it can be difficult to get your license back, and you will need to perform community service, go to DUI school, and if your psychosocial evaluation indicates that you have an addiction problem, you will need to get treatment as well.
Treatment options for those who commit low-level DUI offenses are the best way to convince the court that you are sorry for your actions. But you do need to commit to the treatment and you will need to ensure that you keep appointments, avoid drugs and alcohol, and otherwise stay out of trouble.
Talk to an Orlando DUI Attorney Today 
FL DUI Group represents the interests of Florida residents who have been charged with DUI. Call our Florida DUI defense lawyers today to schedule an appointment, and we can begin preparing your defense immediately.
Source:
clickorlando.com/news/local/2023/06/19/sanford-police-officer-arrested-on-dui-charge-in-seminole-county-troopers-say/