What is the Rising BAC Defense in a Florida DUI Case?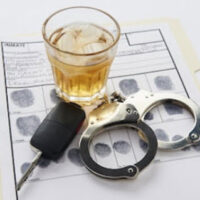 You're driving home from the bar and you think you're sober enough to do so. However, you get pulled over on the way home and the officer suspects that you're driving under the influence. By the time the officer tests your blood alcohol concentration, you blow a .08 on the breathalyzer device rendering you legally drunk under the law.
If this sounds similar to your case, you should contact an Orlando, FL DUI attorney right away. You may have a valid defense to the charges.
Analyzing the science behind alcohol absorption
 When you drink alcohol, the alcohol is absorbed into your bloodstream through your stomach and small intestine. The process takes some time to occur. This means that the alcohol you consume wouldn't instantly register on a breath or blood test. Instead, there is a delay between the consumption of alcohol and when it registers on a blood or breath test.
Several factors can change the rate at which the alcohol enters your bloodstream. These include:
The type of beverage – The alcohol content of a drink can affect how quickly alcohol enters your bloodstream. Beer would be absorbed slower into the bloodstream while liquor would be absorbed more quickly.
Eating food – Eating food while you are drinking will slow the process of alcohol absorption. Drinking on a full stomach can delay the process of alcohol entering the bloodstream.
Time – Drinking more slowly slows the process of alcohol entering the bloodstream. Drinking more quickly accelerates the process.
Physiology – Larger people absorb alcohol more slowly into their bloodstream while smaller people absorb it more quickly. In addition, age, gender, and metabolic rates can impact how quickly alcohol is absorbed into your bloodstream.
The alcohol absorption delay defense to DUI charges in Orlando, FL 
It may be possible to raise a defense that you were not drunk at the time you were pulled over due to the rate at which your body absorbed alcohol. Your DUI attorney will consider this defense whenever there is a significant time lapse between when the police stopped you and when the alcohol test was administered. It's perfectly plausible that your BAC increased during this time period. Your BAC may have been below the legal limit when you were driving, but above the legal limit when you were tested.
Evidence to support an alcohol absorption delay defense includes:
Documentation – Police should document precisely when they pulled you over, the time they administered the BAC test, and the type of test used. This could help establish that your BAC was below the legal limit when you were driving.
Eyewitness testimony – Bartenders and others can provide evidence regarding when you were drinking to aid in your rising BAC defense.
Expert witnesses – Toxicologists and medical experts can provide testimony concerning a rising BAC defense.
Contact an Orlando DUI Attorney Today 
FL DUI Group represents the interests of Orlando residents who have been charged with DUI. Call our Florida DUI defense attorneys today to schedule an appointment and we can begin discussing your options immediately.